Hamra is a vibrant street, famed for being the Champs Elysées of Beirut during the 70s. We were approached by the client to create an identity for a restaurant merging between the history and the diverse and urban feel of modern Hamra. We first had to tackle the interior of the place. A map of famous old cafés and theaters was designed and hand-painted on the ceiling. Stencils, retro signs, patterns, old photos and drawings were created to decorate the walls of the restaurant.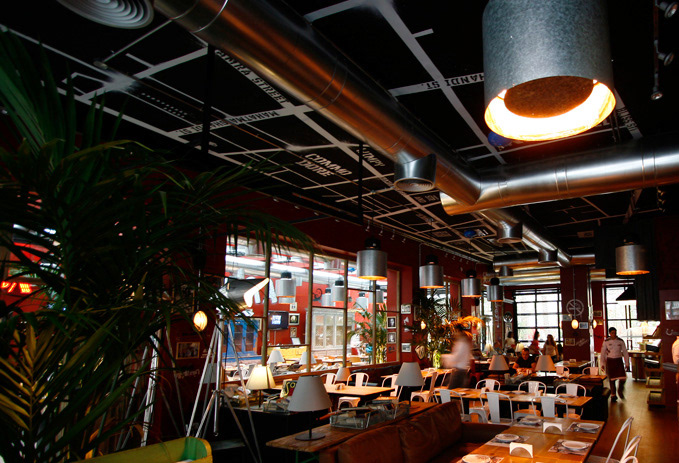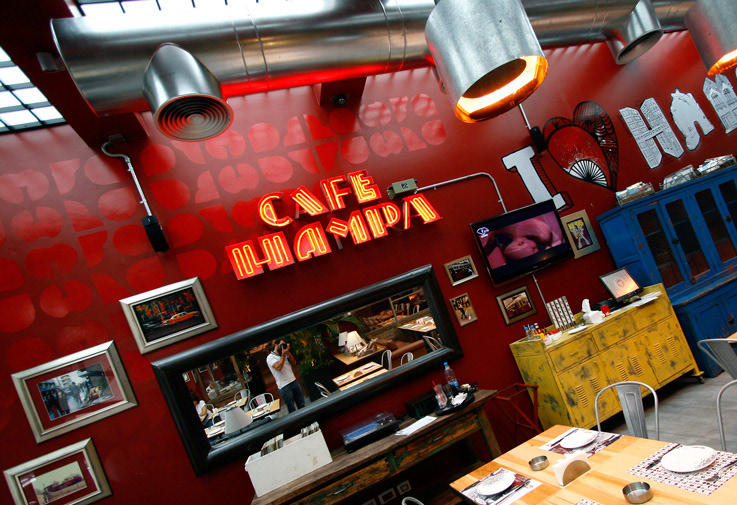 Different means were used to convey the contrast between old and new in the branding phase. A retro pattern was created for the plates, using the letters of the word Hamra.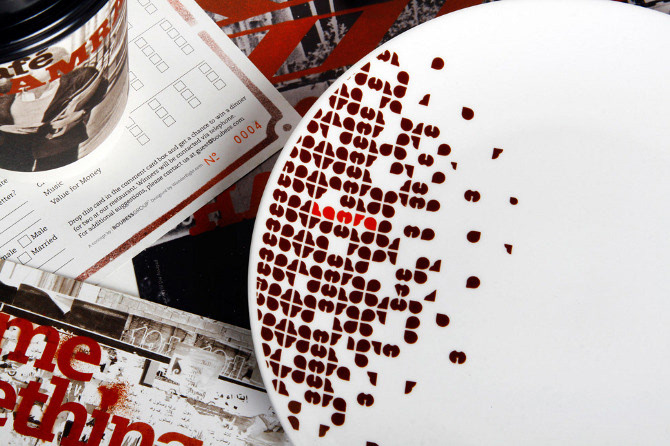 Old, black and white photos were mixed with colorful stencils to give out a nostalgic, yet urban feel.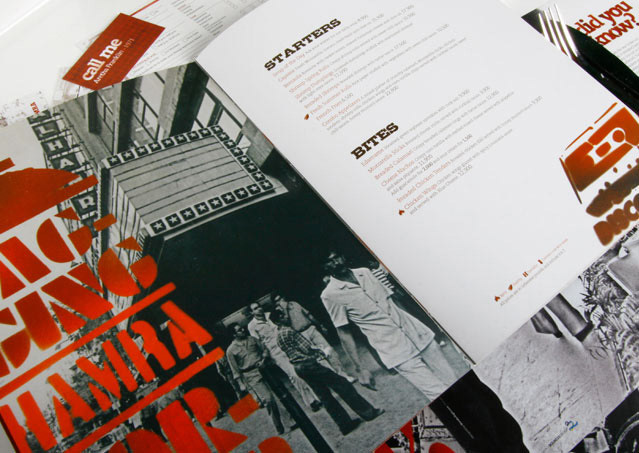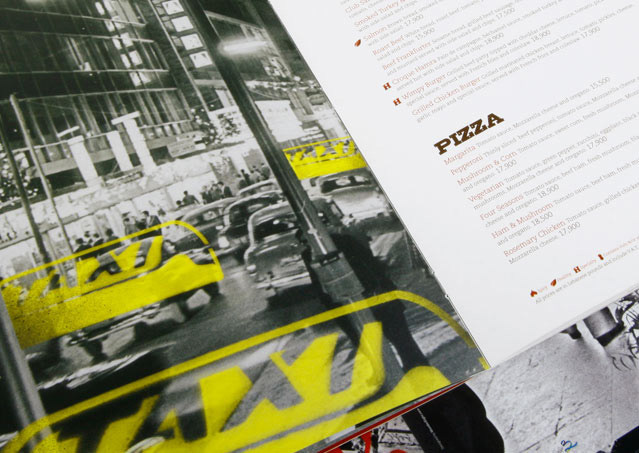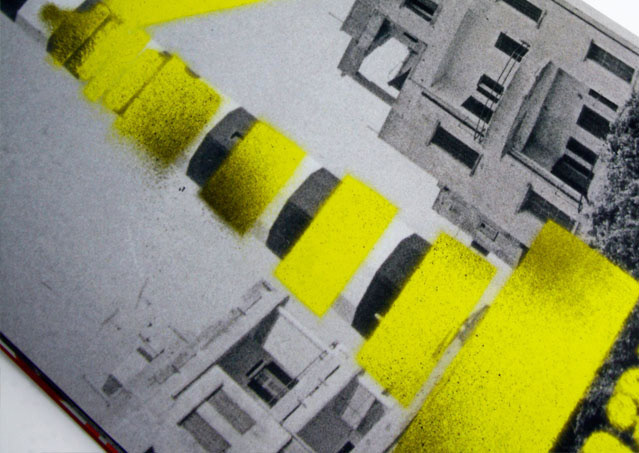 A merchandising line was also created. Typographic works, visual cultural symbols, photo manipulations were applied to tshirts, mugs, tote bags and postcards to represent what Hamra is today to its lovers and to stay faithful to the rich history it holds.